This inquiry based summer resource is designed to meet the needs of varied learners. Multiple project ideas aligned with the E Ola! Learner Outcomes are presented as choices, to encourage engagement and student voice in learning. This is an open forum for learning where you as the learner have complete choice of what you want to pursue. Project timeframes and complexity may vary, depending on each individual. 'Ohana are also encouraged to engage in the projects as appropriate. An online resource page is also available for further exploration.
Its content is meant to:
Develop E Ola! Learner Outcomes

Promote skill application and student inquiry through practical and meaningful projects.
Be interdisciplinary and allow for differentiation.
Provide resources for targeted skill practice.
Offer Students Voice and Choice

Offer different ways of learning to engage all haumāna.

Encourage 'Ohana Participation

'Ohana engagement can enrich and enhance the learning process.
E lawe i ke a'o a mālama, a e 'oi mau ka na'auao.
He who takes his teachings and applies them increases his knowledge.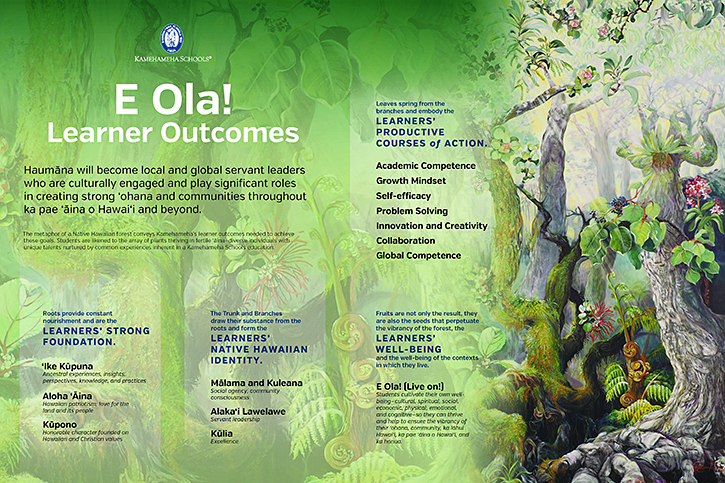 Click here to view larger version of E Ola! Learner Outcomes

Questions? Contact us at kskauwela@ksbe.edu or (808) 842-8892.