Alumni Week
Aloha Mai Kākou!
As the Poʻo Kula of the Kapālama campus I am so honored to welcome you back for Alumni Week! Our Founder, Princess Bernice Pauahi Bishop, envisioned the Kamehameha Schools serving Native Hawaiians into perpetuity and we are all proof of that. We all feel a sense of indebtedness to Kamehameha Schools and Pauahi for the opportunities afforded us while enrolled as students here on the Kapālama campus. The experiences we had as students have helped us to build a strong foundation making it possible for us to accomplish outstanding achievements. Since leaving Kamehameha I know that many of you have contributed in different ways that have brought honor to the legacy of our Princess. Mahalo nui for all you have done and will continue to do to lift the lāhui.
Our Parents & Alumni Relations division has been working tirelessly to put together activities and programs that will be fun, uplifting, and bring a deeper awareness and appreciation to our Hawaiian well-being – culturally, spiritually, socially, economically, physically, emotionally, and cognitively. As you join in the activities of Alumni Week 2019 may you enjoy renewing old friendships and making new ones too. As we say at Kamehameha, E Ola!
On behalf of our current generation of "good and industrious young men and women," together with the kumu and staff we honor you as alumni of Kamehameha Schools – Kapālama Campus. Welcome home and have a
wonderful reunion celebration. I Mua Kamehameha!
Ua ao Hawai'i iā Pauahilaninui –
Enlightened is Hawai'i this day because of our beloved Princess Pauahi.
Me ke aloha pumehana,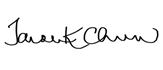 Dr. Taran K. Chun
Po'o Kula
Kamehameha Schools – Kapālama