Uniforms

Grades K-12 Uniform Guidebook 2022-23 SY
School uniforms are a very important part of Kamehameha Schools and adds to the positive learning environment here at Kapālama. Purchasing and wearing the appropriate uniforms are the kuleana of both parents and students, so to better assist you, a Uniform Purchasing Guide is available above. Parents are urged to carefully review this guide to determine the minimum requirements for uniforms and make purchases accordingly.
Land's End will be responsible for the sale and distribution of all student uniforms for the new school year along with boys' and girls' Special Events attire.
Below are some resources to help you measure your child and videos of the Lands' End uniform product information and KS Kapālama campus uniform product selections per grade:

 How to Measure Video


 Uniform Product Information & Uniform Product Options Per Grade Videos

Lands' End Fit Guide – Size charts & how to measure instructions


KSK Uniform Brochure – Listing of items approved for each grade
Reminder: New uniforms are to be purchased only at the Land's End KS Uniform Store located in the Nā Lama Kukui building located at 560 Nimitz Highway Suite # 118. Please do not purchase "look alike" pieces from other vendors. P.E. uniforms can only be purchased at the Kapālama campus School Store.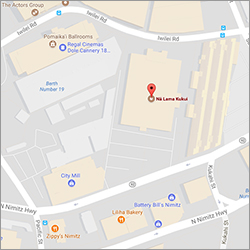 Nā Lama Kukui

2021 Store Info
(former Gentry Pacific Center)
560 Nimitz Highway Suite # 118
Honolulu, HI 96813
(808) 585-7441
located across Liliha Bakery


Click here to shop online.