ATP Officers
Click on any of the tabs below to view the ATP Officers bios.

Nadine Jacang (President)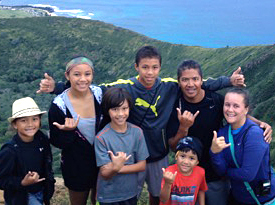 Nadine (KS '88) and husband David are parents to five keiki: Kawika (KS 2017), Karina (KS 2019), Kanoa (KS 2021), Kainani (KS 2023) and Kainalu (2027). She and her 'ohana live in Ewa Beach. When their schedule allows it, they enjoy spending time at the beach.
Lynn Akeo (Vice-President)
Carole Kaili-Daly (Secretary)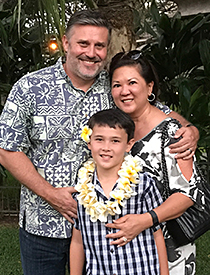 Carole and her husband Jason are proud parents to Jakob (2027). They reside in Kaimuki and Carole is a real estate agent with years of experience.
Carole has served as a grade level ATP rep for the past two years and this is her first year as ATP Board Secretary.
"Let's make this a great year for our families to share in and grow together, as we are blessed to be a part of the KSK 'Ohana. I am truly honored to be able to serve all of you."


Debbie Wentzel (Treasurer)
Debbie Wentzel is a graduate of KSK '85 and is in her 7th year volunteering with ATP. She is married to Robin Wentzel (Bishop Hartley '85), resides in Honolulu, and has three sons:
Tommy (KS '12) works part-time at The Cheesecake Factory and is in his 4th year at the University of Hawaii at Mānoa majoring in Kinesiology.
Ethan (St. Louis School '17) enjoys playing basketball and learning Spanish and recently became a junior volunteer at the Hawaii Humane Society.
Sam (KS '21) is looking forward to middle school and is a master at negotiating time to play video games on the weekend.
In addition to being an alumnus and parent, Debbie is also a Senior Manager at KS working on education-related initiatives in KS' Strategic Planning and Implementation Division.