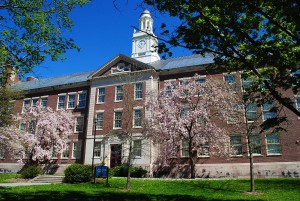 The State University of New York
The State University of New York is the largest comprehensive university system in the United States. Their impact in New York State and across the globe begins with their 64 institutions, including research universities, academic medical centers, liberal arts colleges, community colleges, colleges of technology and an online learning network. They area a public university system that educates approximately 463,000 students in more than 7,500 degree and certificate programs.
The State University of New York offers an amazing depth and breadth of undergraduate academic programs-over 5,000 programs in all. We invite you to explore these programs and confirm for yourself that just about every academic program you could pursue is available somewhere within SUNY.  Some of the majors offered include Atmospheric and Ocean Sciences, Nanoscale Engineering, Nursing, Graphic Design, Hospitality Management, Naval Architecture, Coastal Environmental Studies, and Television & Film Arts.  The list goes on and on!
Visit SUNY's website now to learn even more about how they can offer you the college education you've dreamed of!