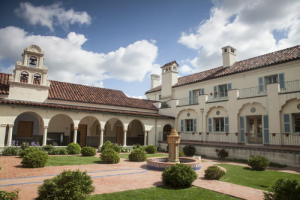 As an evangelical Christian university of The Wesleyan Church, Oklahoma Wesleyan University models a way of thought, a way of life, and a way of faith. It is a place of serious study, honest questions, and critical engagement, all in the context of a liberal arts community that honors the Primacy of Jesus Christ.
Oklahoma Wesleyan University is a four-year, Christian university of the liberal arts and sciences that is a recognized educational leader in the state of Oklahoma and beyond. OKWU has received national recognition from U.S. News and World Report, Forbes.com, and CBSNews MoneyWatch both for its excellent academic reputation as well as its missional integrity.In OKWU's School of Arts & Sciences, a few of the programs offered include Psychology, Criminal Justice, Biology, Chemistry, and Secondary Education in English, Math, Music, Biology, and Social Studies.  At their Chesapeake Energy Business School, several majors are offered including Accounting, Marketing, Sports Management, and Sports Marketing.  OKWU also has a School of Education, School of Nursing, and School of Ministry & Christian Thought – so the opportunities are many!
Athletics is an important part of life at OKWU too.  The OKWU Eagles play in the NAIA Midlands Collegiate Athletic Conference and offer seven women's varsity sports and six men's varsity sports.
Oklahoma Wesleyan University was recently in the news when their President, Everett Piper, made a comment which some deemed "controversial" wherein he claimed that today's college students are too sensitive and too quick to play the victim card, declaring, "This is not a day care.  It's a university!" when a student complained that he was offended by a sermon that was offered at the campus.  Everett went on to say that "A liberal arts academy is about learning. It's not supposed to be a place to suppress controversial ideas."  If the thought of engaging at a school where controversial ideas are welcomed and discussed openly, then OKWU just might be the school for you!
For more information about Oklahoma Wesleyan University, visit their website at www.okwu.edu.