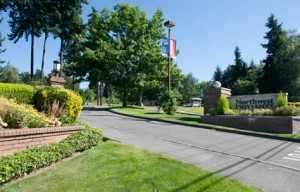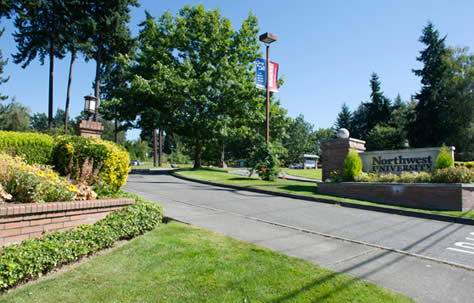 Northwest University is a regionally accredited, Christian institution awarding associate, bachelor's, master's, and doctoral degrees. Located in Kirkland, Washington, they have been preparing students to lead in their careers since 1934 and offer a variety of degree programs to meet the needs of an ever-changing society.
Their traditional undergraduate experience includes over 70 majors and programs—as well as off-campus internships—to equip students for success in their careers. Some of those majors include Business Administration, Nursing, Children and Family Ministries, History, and Elementary Education – to name a few.
Their beautiful campus is a semi-wooded tract of 56 acres that overlooks Lake Washington and is just minutes from the world-class city of Seattle with all of its amenities. A view of the snow-clad Olympics graces the skyline to the west. At NU, opportunities for fun abound, from hiking and snowboarding to watching the 2014 Super Bowl Champions, the Seattle Seahawks.  But there is more to their location than recreation. They are also neighbors to some of the most successful companies of the 21st century, including Microsoft, Google, Boeing, and Amazon. These game-changing corporations are great places to intern or work once you graduate. It's no wonder why our home, Kirkland, was voted by Money Magazine as the fifth best place to live in the U.S.
They have a strong athletics program also, and are a member of the Cascade Collegiate Conference (NAIA), offering both men and women's sports.
Since their beginning, Northwest University has been a Christ-centered institution, and they have not wavered. Today, they continue to build a Christian community wholly dedicated to the spiritual vitality of each student—where their love, respect, and support for one another are evidence of God's presence.
For more information about Northwest University, visit their website at www.northwestu.edu.