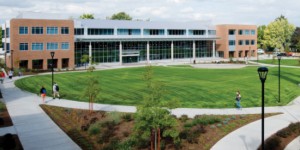 Concordia University is a private, non-profit Christian liberal arts university open to students of any faith.  Nestled in the Pacific Northwest, Concordia University is committed to the dual purpose of preparing students for life and for a living.  The school began as a four-year academy to meet the needs of the region for pastors and school teachers for the Lutheran Church-Missouri Synod. The campus has evolved into a university that offers a solid liberal arts education, pre-professional programs, professional church work programs, and undergraduate and graduate degrees in education and business. The campus'  2,000 students come from all over the United States and the world, but primarily from the Pacific Northwest.
Concordia provides a challenging, yet supportive learning environment where spirited intellectual inquiry strengthens their commitment to justice, compassion and moral integrity. They respect diversity, and integrate faith into every aspect of learning, service, and life.
Concordia offers 26 undergraduate majors with concentrations in more than 20 fields including Business, Education, Nursing, Psychology, and Exercise & Sports Science. The College of Education, the College of Theology, Arts & Sciences, School of Management, and School of Law also offer post graduate degrees.  NCAA Division II athletics include women's volleyball, baseball, soccer, track and field, and more.  And among their many clubs and organizations for students are the Hawaiʻi Club, Nursing Club, and Christian Life Ministries.
For more information about Concordia University, visit their website at www.cu-portland.edu.