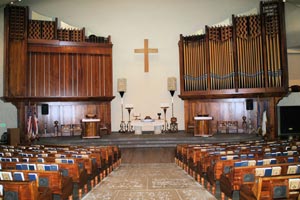 Worship services are conducted every Sunday while students are in residence on campus and is open to parents, alumni and visitors.
*** Effective 3/13/2020: Due to COVID 19 we will be suspending accepting NEW weddings and Memorial until further notice. ***   
Ekalesia Devotion services for high school students are held every week and elementary school students attend Chapel quarterly.