ATP Class Reps
Click on any of the class tabs below to view the ATP Class Rep bios.

Kehau Haia
---
Kehau Fergerstrom
Mailelani Cox
---
Trinidad Nelson
---
Chad Atkins
Terry Visperas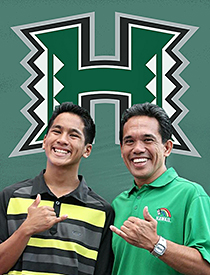 Aloha & Welcome Class of 2021 'Ohana!
Aloha! I'm Terry Visperas, dad to David "Nainoa" Visperas.
I'm excited and humbled to continue to serve as your co-ATP 2021 representative. I'm honored to continue the energy and work that other 2021 ATP representatives have contributed over the many great years. I'm confident we will continue to build long-lasting friendships, positive experiences, and well-rounded teens. Together, we will fulfill the legacy of our beloved princess, PAUAHI.
We are blessed to be a part of this amazing class, and we extend a warm aloha and welcome to the 120 new students that are joining the KS 2021 'ohana. Together we are 450 strong!
Please get involved! Mahalo in advance to all of the 2021 families for participating and volunteering. With your kokua, the freshman class advisor and our awesome class parents, it's going to be a fun, busy and rewarding year!
---
Heather Stone-Kalani
Aloha!
Thank you for the opportunity to introduce myself. My name is Heather Stone-Kalani and my son, Bronson, is starting his second year at Kamehameha Kapālama. Our little 'ohana consist of my husband, Ka'aumoana, myself, Bronson (13), Uluhani (7), and Olivia (1).
My goal as an ATP rep is to create a welcoming environment for all of our 8th grade 'ohana while developing bonds that our students can strengthen from now until their last days at Kamehameha.
Please always feel free to reach out to myself or Terry so we can all make this year a success for our keiki.
Warmest Regards,
Heather
---
Joe Awong Jr.
Ka'ula Atisano'e-Santos


Aloha! My name is Ka'ulaaloha Santos and this will be my 3rd year serving as an ATP Representative for the Class of 2022. My husband Rory-James (KS ʻ00) and I reside in Kapolei with our four beautiful keiki, Kobe-James Kahekili (KS ʻ22), Liam-Elias Kamana'o (KS ʻ26), Elia-Teiah Manaia, & Joel-Silas Ka'aiali'ikoa.
Currently, I am a Kindergarten Educational Assistant at Ka Waihona o Ka Naau'ao Public Charter School while attending school to receive my teaching credentials. I love being a part of childrenʻs lives and am very proud to play a role in their maturation.
When our schedules arenʻt packed with school, soccer, basketball, or coaching, we enjoy hiking, watching movies, and hanging out with each other. We, the Santos 'ohana are honored and blessed to be a part of the Kamehameha 'ohana and look forward to growing a strong bond with the classes of 2022 & 2026!
Mahalo ke Ali'i Pauahi for the amazing opportunities that are made possible for the keiki of Hawai'i.
I Mua 2022!
Mahalo,
Ka'ulaaloha Santos
---
Amalie Monlux
---
Joel Williams
Denice Iwamoto
---
Sarah Willing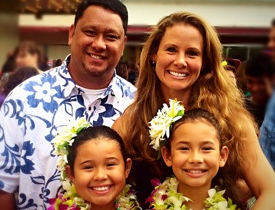 Aloha Kamehameha 'Ohana,
I am very honored to be one of your ATP reps for the class of 2023. It has been a privilege to have my daughter here at Kamehameha schools since her kindergarten year. Princess Pauahi's legacy has given so many opportunities for my daughter as well as our entire 'ohana. We truly are blessed to be part of such an amazing legacy. Giving our time to ATP is just a small way to give back to her and her endowment.
I would like to take a few minutes to share with you a little bit about my 'ohana. My husband and I both grew up in Kailua, Oahu and are employed by Hawaiian Airlines as flight attendants for the last 18 years. Our daughter Emma is entering the 7th grade here at Kamehameha and our other daughter Maya has begun her 6th grade year at Kapolei Middle School. We are a soccer family, you will find us at the soccer field most days of the week, including weekends. We look forward to this upcoming year and all the exciting events that our keiki has in store for this huge transitional 7th grade school year. With the support of each other we can make this an awesome year! Mahalo Nui Loa!
---
Leanna Pacleb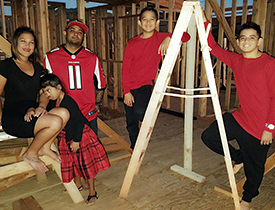 Hi there! My name is Leanna Pacleb. My husband, Kenny, and I have three beautiful children, Mikah (2021), Kayven (KS 2023), and Kaiyah Ann (2025). Our family is incredibly blessed to have the opportunity to be a part of the Kamehameha 'ohana and can't wait to share in the memories to come.
I, along with Aimee and Sarah, are looking forward to meeting you and are excited to enjoy the experiences while building lifelong relationship.
Let the journey begin…..
Jessica Ahmad
---
Jennifer Anderson
---
Sarah Ulep
Jolene Imada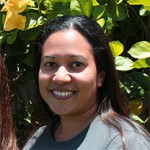 Aloha,
My name is Jolene Imada. My husband David and I have two daughters, Chloe (KS 2025) and Stella (KS 2024). We spend most of our time shuttling the kiddies to and from softball, soccer, ukulele and hula to name a few.
Sometimes I wonder why we jam pack ourselves with so many activities until I see the smiles on my kids' faces and all the fun they are having. The joy they have makes me and husband happy and that is all that matters.
This will be our fifth school year as 2025 ATP reps. We have some new ideas for this year and hope you all can join us on the journey.
I Mua Kamehameha!
---
Jamie Tanoura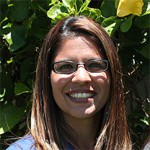 Aloha! My name is Jamie Tanoura. My husband Kristian and I have three children, Anuhea (KS '19), Isaac (KS'23), and Trevor (KS'25). We are an active family and have a busy schedule with church, sports, school, and life, like most families.
After attending the kindergarten welcome event in 2010, we knew that we wanted to help other families feel as welcomed into the Kamehameha 'ohana as we did. We began volunteering with the Class of 2023 and learned so much from those parent representatives.
I am truly honored to volunteer as parent representative for the Class of 2025.
---
Tiare Kaoleopono
Christine (Ulu) Dash

Aloha, my name is Christine "Ulu" Dash (KS '92) and I'm excited to serve this year as 2026 ATP Class representative alongside Hanae and Matt! My husband Mike (KS '95) and I have two sons, Dakota (KS 2026) and Drew (age 4). I am an educator and Mike is an optometrist. Our lives are filled with ukulele, piano, tennis and volleyball. During or down time, we enjoy spending time exploring with our little family.
We are so blessed to be a part of the class of 2026 and our ATP team has a lot of fun in store as we welcome the new members of our 2026 Ohana.
"Coming together is a beginning.
Keeping together is progress.
Working together is success."
-Henry Ford-
---
Hanae Gouveia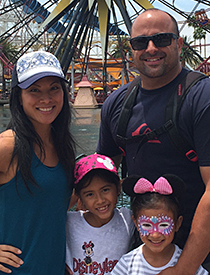 Aloha! My name is Hanae and this will be my third year serving as Class of 2026 ATP representative. My husband Keli'i and I have two daughters, Camryn (KS 2026) and Cara (age 7). We keep ourselves busy with soccer, volleyball, hula, Tahitian, and spending time with family and friends!
The 2026 ATP team is looking forward to planning an awesome year of fellowship, service, and fun!
---
Matthew Alonzo
Gigi Velasco
---
Keola Santos
---
Astrid Apo
Kristi Chong
---
Nainoa Chong
Brandi Ahlo
---
Nuikalā Koerte